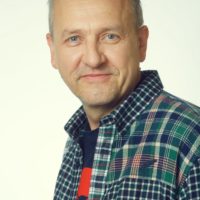 Damijan Miklavčič
Deputy Head of the Department of Biomedical Engineering, University of Ljubljana
Biography
Damijan Miklavčič was born in Ljubljana, Slovenia, in 1963. He received a Masters and a Doctoral degree in Electrical Engineering from University of Ljubljana in 1991 and 1993, respectively. He is currently Professor and the Head of the Laboratory of Biocybernetics at the Faculty of Electrical Engineering, University of Ljubljana.
His research areas are biomedical engineering and study of the interaction of electromagnetic fields with biological systems. In the last years, he has focused on the engineering aspects of electroporation as the basis of drug delivery into cells in tumor models in vitro and in vivo. His research includes biological experimentation, numerical modeling and hardware development for electrochemotherapy, irreversible electroporation and gene electrotransfer.
Lecturing topic: Electroporation based treatments and therapies.