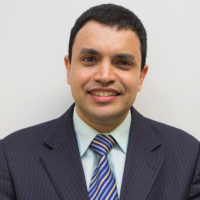 Hani Al Salami
Senior Lecturer at Faculty of Health Sciences
Biography
Dr Hani Al-Salami is an Otago School of Pharmacy graduate and an Australian and a New Zealand registered pharmacist, who owned a Dunedin-based pharmacy, before working at Otago School of Pharmacy (New Zealand) and McGill Faculty of Medicine (Canada). Hani is currently teaching and course coordinating units in pharmaceutics and drug delivery to undergraduate and postgraduate pharmacy students within Curtin School of Pharmacy (Australia), and is conducting collaborative research in Australia and abroad, focusing on utilising cell and drug microencapsulation and biomaterials for diabetes treatment.
Dr Al-Salami has founded the Biotechnology and Drug Development Research Laboratory (BDDRL) at Curtin Health Innovation Research Institute (CHIRI), Faculty of Health Sciences, Curtin University.
Lecturing topic: Biotechnological advancement in drug delivery and tissue enginneering: Future prospective.